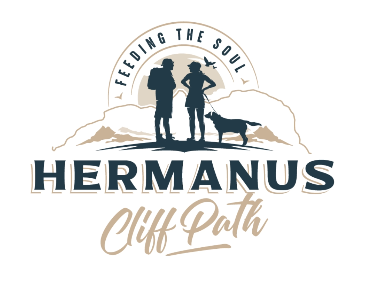 Dear Friends of the Cliff Path
We would like to share with you a significant milestone – the Environmental Authorization Process for the construction of cliff path connection has now entered the Application Phase under NEMA EIA Regulations. Basically, this means that our application has been submitted to the provincial authorities and the process going forward is governed by the timelines provided for in the Regulations. Map illustrating the position of the Hermanus Cliff Path,
current detour and the proposed path.
Map illustrating the position of the Hermanus Cliff Path, current detour and the proposed path.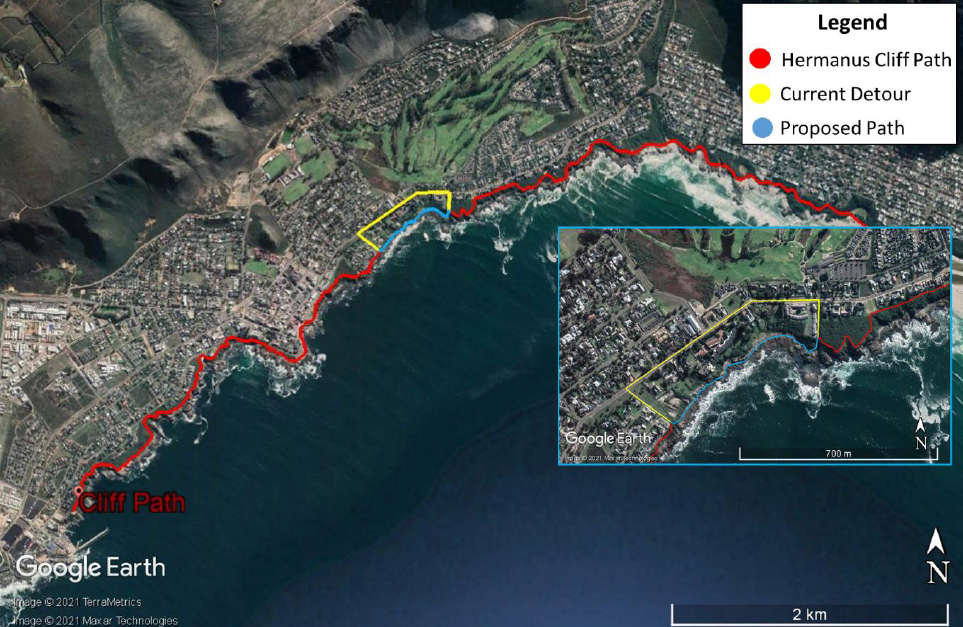 About Us
Six years ago the Cliff Path Action Group (CPAG) approached the municipality with a simple dream: to connect the two parts of the iconic cliff path, thereby avoiding the terrible detour on the narrow sidewalk of the busiest road in town. We are now getting to a stage where the project is no longer just a vision but it is taking shape in reality. It is a multi-million rand infrastructure and development project involving arguably the town's biggest tourist asset.
Although the cliff path project hasn't made it to the Fast Track Overberg list, this infrastructure and development project is continuing – driven by the ordinary people of this town. A clear political will to complete the cliff path is what we wish for as the project enters the final stage of EA. We would like to continue in a positive working environment, focusing on the communal good of the town.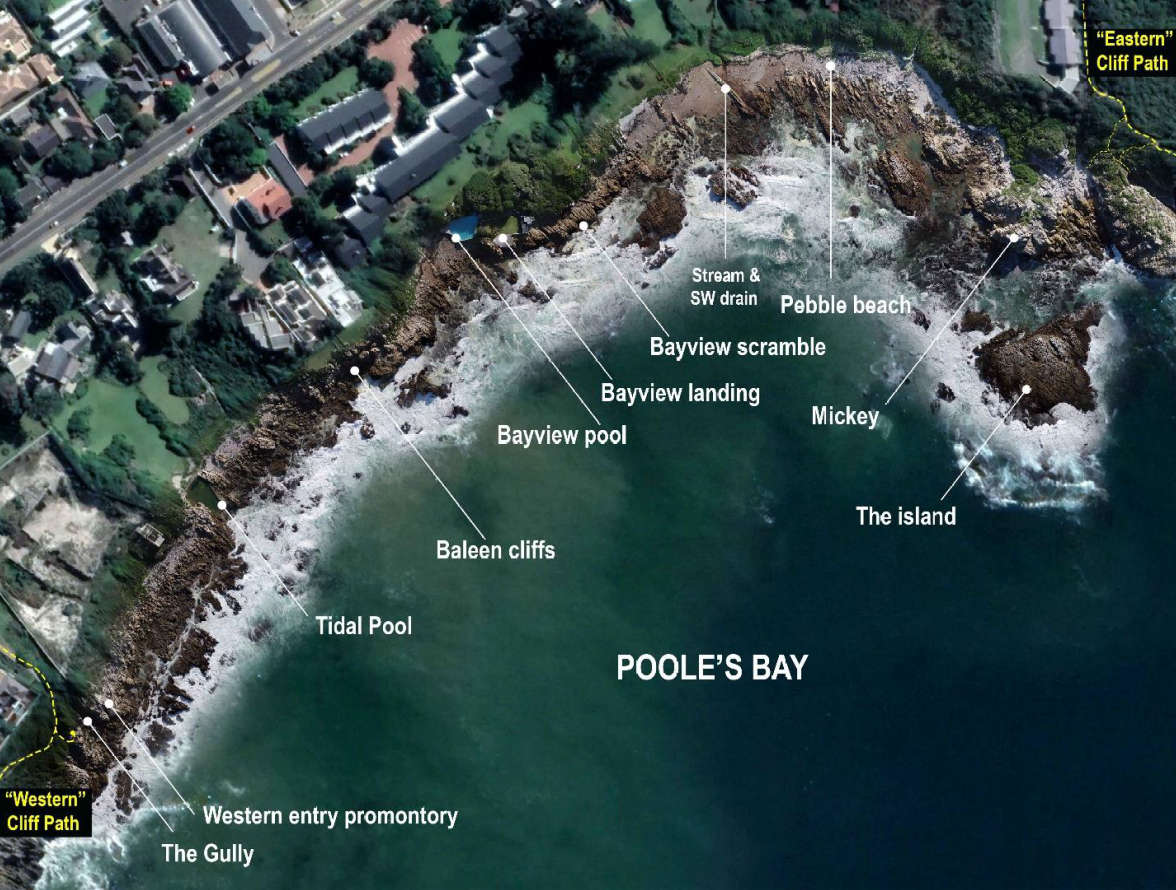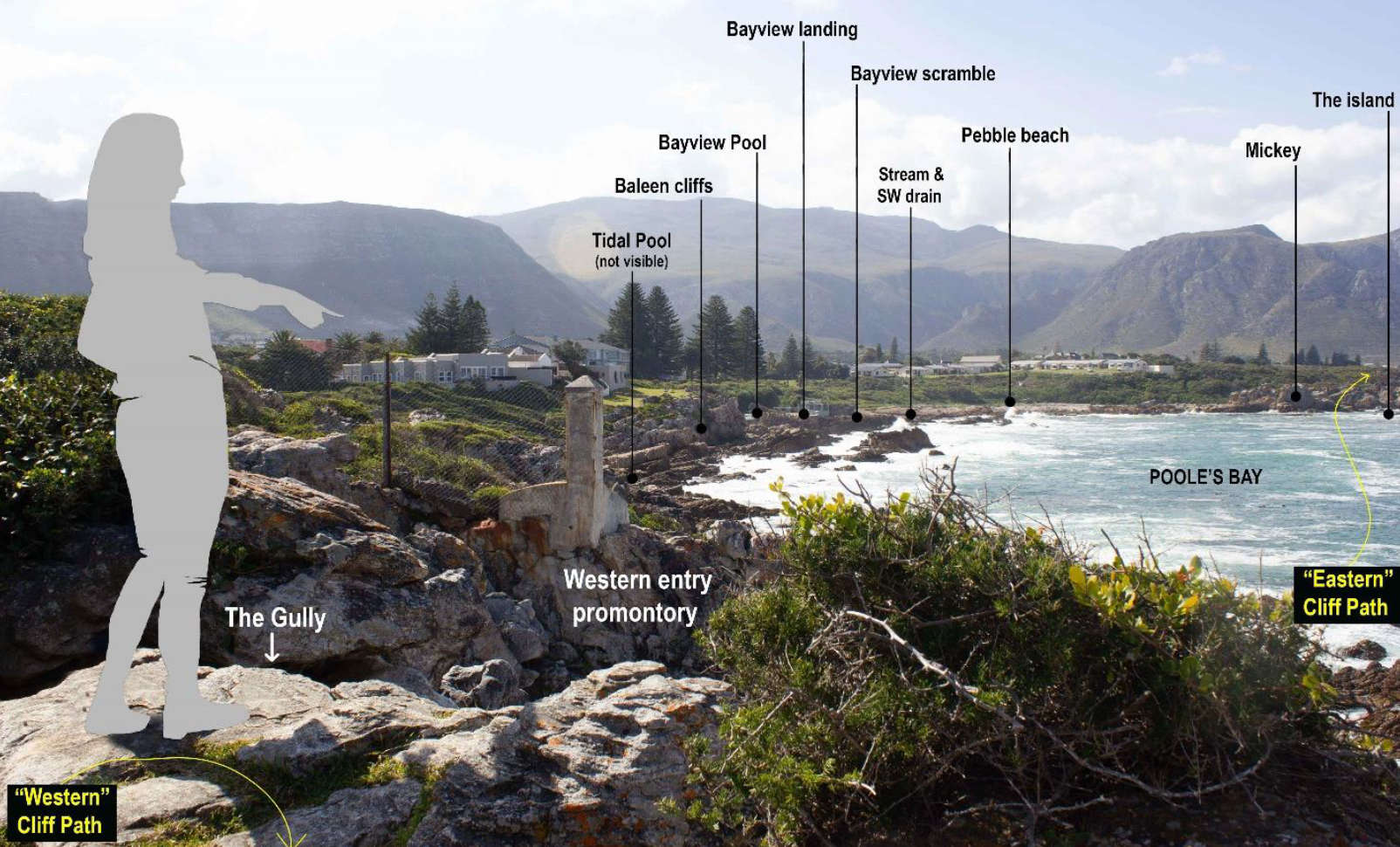 Your contribution at this stage is to ask public representatives to comment. As individuals you have showed your overwhelming support by commenting on the EIA process in the past, it is now our civil societies and public representatives who need to make their voice known.
Comments need to be addressed directly to Kozette Myburgh, the Environmental Consultant from Ecosense, at comments@ecosense.co.za. Also note that all comments must include the DEA&DP Reference Number of 16/3/3/1/E2/15/1029/22 and submitted by 5 July 2022.
Please contact us at cliffpath16@gmail.com if you are interested in joining this initiative by offering your time, insight or monetary support. Together we'll make a difference.
Pedestrians will be much safer, inhale fresh sea air instead of petrol fumes.